SKINTACT ECG electrodes
We offer a widespread range of ECG Electrodes satisfying every demand of the different application forms in diagnostic (resting, stress test & holter) and monitoring (long term & short term).(The letters mark the material, the numbers mark the diameter of the electrodes) There are three different gel forms: liquid gel, solid wet gel and hydrogel)
For neonatal use :
PD50-SFC and PD60-F4C Types: special electrodes with hydrogel, cable.Suitable in case of moving bodies. Small size, excellent for use in incubators. Connector on the cable can be a safety /SFD/, or normal /F4D/ adaptor.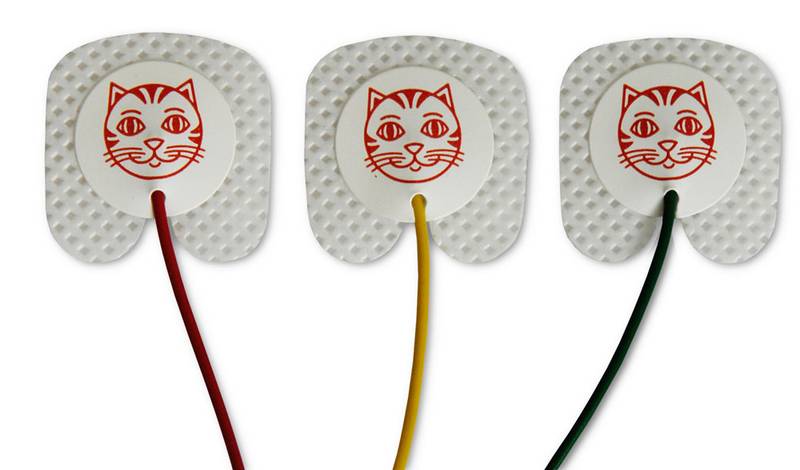 For pediatric use:
F-301 , F-40, F-401 Types (30, 40 mm ) Foam material , isolated against other fluids. No moisture exchange.
T-401 Typ (40 mm) Paperstructure ,suggested applications: OP, Anaesthesy, Diagnostic, Holter
F-40C Typ ( 40mm) For X-ray and MR use

For adults:
Rest-, Diagnostic:
CT-601





Stress Test & Holter ECG Electrodes:
FS-50 Typ (50 mm)

FS-TF Typ (43 x 51 mm)

FS-TC1 Typ (35 x41 mm)
FS-50

FS-TC

FS-TF

ESU Elektrodes
For electrosurgery applications:
One-piece, two-piece electrodes with clips or cable in sizes for adults, pediatric and neonatal use.
Footcontrol and fingertip pencils can be connected to any generator type.Outraging quality, reasonable price.
Please ask for our information material!
Quality warranty: We give for every electrodes in original packing 24 month warranty.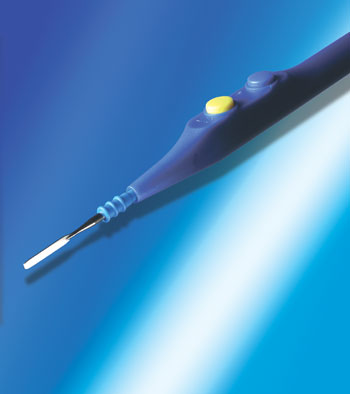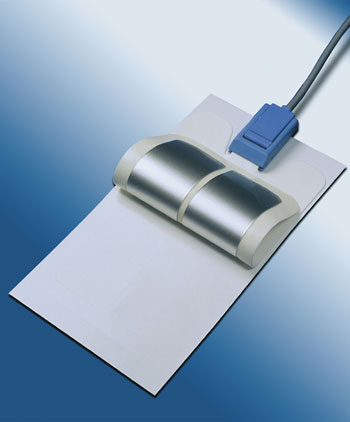 AED Defibrillations-elektrodes:

Defibrillations pad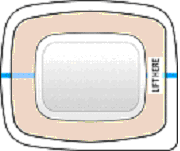 Philips, Schiller, Medtronic Physio Control, Welch Allyn MRL and Zoll kompatible Defibrillations elektrodes forchildren under 25kg also available.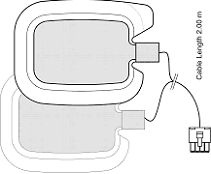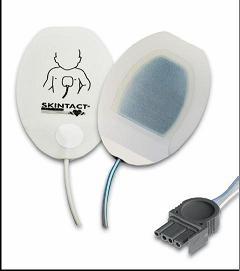 SKINTACT ECG cables :
Our electrode and patient cables complete our range .
Together with the SKINTACT ECG electrodes we guarantee optimal results.
Cables for diagnostic, Holter and monitoring . Shielded and unshielded cables connectable to
all electrode types.
The SKINTACT products are environment friendly the cables are polyurethane (PUR) covered totally free from PVC . First quality material and design guarantee excellent quality. Gilded wires and outstanding soldering material ensure solid but still elastic cables. The cables and adapters can be modular connected and minimize the cost of exchange.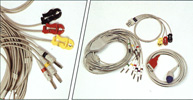 The quality management system is certified according to ISO 9001, ISO 13485 and GMP and for some product lines to Annex II of the European Medical Device Directive and the environmental management system certified to ISO 14001 and EMAS.
Delivery time: immediately from our stock, or within 2-3 weeks after order

Product manager:
Laszlo Hegyi
Tel: 313-5625, 334-1762, 334-0958
e-mail: orvosi@robohardware.hu